The Electric Prunes
News Update
The cover to the now rare first Electric Prunes
French EP which included the first single 'Ain' It Hard'
This section will try to provide the most up to date information on the Electric Prunes. If anyone would like to contribute any info they have please keep me informed!
01/03/2002 - Terrascope announce that The Electric Prunes will play live at Terrastock 5 - International Music Festival :
"We are pleased to announce that the fifth Terrastock festival of arts and music takes place this year over the weekend of October 11-13, 2002 at the Middle East Nightclub, 472 Mass Ave, Cambridge Massachusetts, USA".
Three-day tickets are US$70 and are on sale from :
PHONE/WEB:
Music Today
(877)MUSIC77 (877-687-4277)
http://www.terrastock.musictoday.com
(Please note that there is a $4 surcharge for web/phone orders.)
Check out the Terrasctock 5 website for further details!
31/10/2001 - The Electric Prunes release their first studio LP in over 30 years. Titled 'Artifact', it is released on the band's own record label Prunetwang. The new CD can only be purchased from the band's official website - www.electricprunes.net.
The band have also released a CD single backing Peter Lewis (of Moby Grape) entitled 'Hollywood Halloween'. Click here to get your copy now!.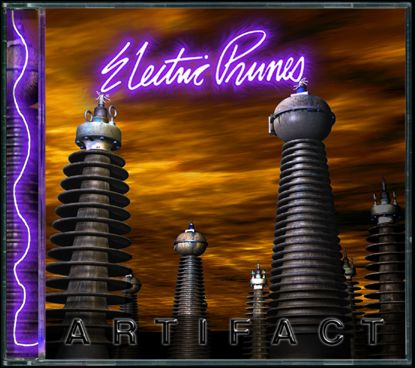 03/10/2001 - Visit The Official Electric Prunes Website on 30th and 31st October 2001 for a special download.
18/08/2001 - The Electric Prunes have announced that they will play live at Cavestomp 2001! to be held on 3rd November 2001 at The Warsaw Polish National Home, 261 Driggs Avenue, Greenpoint / Williamsburg, Brooklyn, New York City, USA.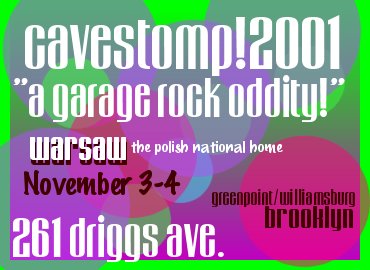 10/05/2001 - The original Electric Prunes have announced that they are to play at Vintage Gear Expo & Music Festival at Riverside, Califoria on Saturday, June 16th, 2001.
The location will be the Convention Hall of Carlos O'Brien's Restaurant, 3667 Riverside Plaza, Riverside, 92506. The Plaza is between Merrill & Central Ave. The Restaurant is on the WEST side (De Anza Street).
How to get to 3667 Riverside Plaza, Riverside, CA 92506 - Click here!
Further details from the VOXFEST Website!
31/01/2001 - The official release date for the 'Lost Dreams' compilation has been set at 26th February 2001. Only 1,000 vinyl copies will be produced as a collectors item and can be ordered exclusively from Heartbeat Productions, while the CD will be readily available from a number of outlets such as www.cdnow.com.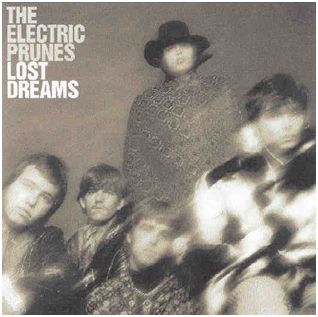 31/12/2000 - A message from The Electric Prunes! I have received an update from the band regarding the Lost Dreams compilation album which has been in the pipeline for many years - it will be released in early 2001 on both vinyl (by Heartbeat Productions) and on CD (by Birdman Records).
22/10/2000 - A studio track from the current Electric Prunes called 'Slobodon' has been uploaded for anyone to download. According to Mark Tulin, "It is just important that everyone knows that the MP3 was the result of a late night political discussion, a few drinks and the availability of a recording studio. It was just us going in, having some fun, and creating something to send to friends we have in Yugoslavia. What it is not, and was never meant to be, is a valid representation of the upcoming CD release we're working on".
03/08/2000 - Heartbeat Productions (who were responsible for the fanastic 'Stockholm '67'!) have just released a pre-Electric Prunes vinyl LP and CD when they were known as The Sanctions and then Jim and The Lords way back in 1965. See the review below for LP details and track listing.
Contact Simon Edwards for further details on purchasing vinyl and CD copies :
Simon Edwards
Heartbeat Productions
407 Fishponds Road
Bristol
BS5 6RJ
United Kingdom
Email : hbprod@totalise.co.uk
Website : www.heartbeat-productions.co.uk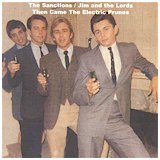 This is what the "Fuzz, Acid & Flowers" says about the new release :
In July 2000, Heartbeat have released 'Then Came The Electric Prunes' which unearths pre-Prunes Audiodisc acetates recorded chez Russ Bottomley - tweleve tracks from 27th March 1965 by the Sanctions (Jim Lowe, Ken Williams, Mark Tulin and Mike Weakley) and four tracks from 29th September 1965 by Jim And The Lords (with Dave Hargrave added to the previous line-up). The Sanctions' sound is of a garage band with surf roots performing popular covers including Long Tall Sally, Money, Moon Dog, Love Potion Number Nine, What'd I Say, Jack The Ripper and of course Louie Louie. With the Jim and The Lords tracks - Little Olive, I'm Free, I'm Down and Too Many People - the surf influences are replaced by raw harmonica and a raucous punk style ala Stones and Seeds. A folk-rock lilt on I'm Free marks another development since the March sessions. The sound quality is surprisingly good considering the source. With previously unseen photos this is a must-have for any Prunes fan.
02/08/2000 - According to James Lowe on The Electric Prunes Guestbook, the third album ("the one we never made due to a "religous" experience" - James Lowe) should be out in September 2000.
29/05/2000 - The first three Electric Prunes CDs have now been reissued (legitimately) by Collectors' Choice Music and can be purchased on-line from the CCM website.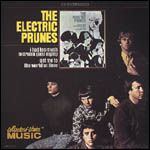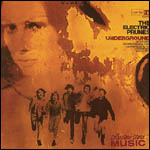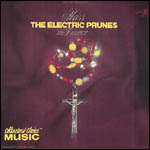 The first three albums legitimately released by Collectors' Choice Music in May 2000
26/03/2000 - I have recently heard from Richie Unterberger (editor with the All Music Guide) and James Lowe. They are involved in writing the liner notes for the first three Electric Prunes CDs which will being reissued (legitimately) by Collectors' Choice Music, licensed through Reprise and Rhino. Rhino is involved due to some complicated corporate machinations whereby they're administered some of the Warner Brothers catalog. They will come out this year, probably soon, but a precise date is not yet scheduled.
With regards the current Electric Prunes recording sessions, Peter Lewis of Moby Grape has been playing guitar with the band in the garage studio and according to James the new stuff sounds GREAT!!! They are easing up on the completion of the project and a video document of these sessions will be available on DVD.
27/07/1999 - The lineup of the 'Lost Dreams' compilation CD as mixed and ordered by James Lowe is as follows :
Shadows; Ain't It Hard; Little Olive; I Had Too Much To Dream (Last Night); I've Got a Way of My Own; Luvin'; I Happen To Love You; Are You Lovin' Me More; Hideaway; Try Me on for Size; The Great Banana Hoax; You Never Had It Better; Dr. Do-Good; Get Me to the World on Time; Captain Glory; World of Darkness; Train for Tomorrow; Big City; Wind-up Toys; It's Not Fair; Sold to the Highest Bidder; Everybody Knows You're Not in Love; Long Days Flight ('Til Tomorrow); in the lock groove Vox Wah Wah commercial; some banter between Dave Hassinger and the band during the recording between cuts.
21/07/1999 - Michael Fortune (aka Quint) has joined James, Mark and Ken to record some new material! Therefore, the four originals are back in the studio together for the first time in over 30 years!
19/07/1999 - The latest news re the Electric Prunes compilation CD is that it will be released in September 1999!
04/04/1999 - Received an email from James Lowe which included pictures of James, Mark and Ken in the studio filming a band documentary and some new material.
30/12/1998 - The latest news re the Electric Prunes compilation LP is that it will be released on Birdland Records in early February 1999! Birdland Records is owned by David Katz-Nelson - a Reprise Records employee.
01/12/1998 - The site is being update with many publicity photos and rare picture sleeves courtesy of Simon Edwards.
05/10/1998 - HOT NEWS!!! Received an email from James Lowe and spoke to Simon Edwards (Heartbeat Productions) on the phone. Heartbeat Productions is planning a release of recently found original straight to disc recordings of the Electric Prunes when they were just forming as the "Sanctions" in 1965. Songs include: original version of Little Olive, Stones cover "I'm Free", and surf and blues things. This was a recording made with the intention of getting jobs for the band back in '65. Seems the band members are all back in touch with each other with the likelyhood of a reunion soon!!!.
21/09/1998 - Received an email from Preston Ritter with a news update on what he's currently up to. He's heard from Ken Williams and looking forward to getting together some time. Also, I'm actively trying to get back into the music business scene again.  He misses playing in a band, so he's registered with Musicians' Contact Service (Hollywood) to try and get full-time work as a drummer again.
08/08/1998 - James Lowe signed the guestbook and announced that the long awaited Electric Prunes compilation LP is due out soon on Birdman Records!
07/08/1998 - Received an email from Ken Williams - the original Prunes guitarist - saying he had seen the web site and was willing to to an interview and provide information on the 'Prunes sound'! Also, he sent emails to James Lowe, Mark Tulin and Preston Ritter.