Interview With Jill Jones
Electric Prunes Songwriter
(1966 - 1967)
The following is an interview with Jill Jones conducted via email in February 2003.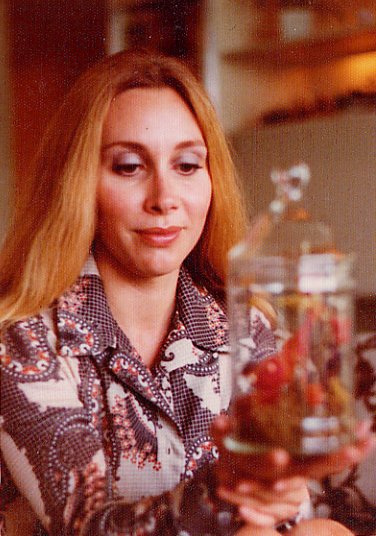 Jill Jones in the 1960s
1. Did any other songwriters inspire you in the 60s?
You know, I really loved all music on the radio from Janice Joplin to Crosby Stills Nash & Young, from Elvis to the Beatles, BB King to The Ronettes, Eddy Arnold to Dolly Parton, Glenn Campbell to Carole King. And I'm sure I was inspired by all the songs I heard.
2. How did you end up writing songs for the Electric Prunes?
I had written a lot of songs with Annette & she called & said they needed material for their album & next single.
3. How did the songwriting partnership with Annette Tucker begin?
Annette & I were both under contract to Four Star Music & Dave Burgess put us together. We clicked immediately.
4. Did you have any other songwriting partnerships?
Many over the years: Dick Monda, Bobby Paris, Charlie Williams, Sandy Salisbury, Keith Colley, Dave Burgess, Rance Searle... A lot, but Annette was one of my favorites as she was so versatile & prolific.
5. Did you ever write any solo material?
Yes. Quite a few. They were the songs that got me signed to Four Star Music. I wrote songs for artists that I produced & later I wrote a Rock Opera.
6. What aspects of the song writing did you concentrate on - lyrics or music?
When I wrote with Annette, I concentrated mostly on lyrics & she on music but we always helped each other with both.
7. What instruments do you play?
Keyboards. But, hey, I play a mean tambourine.
8. How were the songs constructed?
That was usually dictated by the title or hook we were working with, but verse/chorus, verse/chorus, bridge, chorus was a dependable format.
9. How were your songs presented to the band (demos, sheet music, etc)?
I think Get Me To the World Annette played live for the Prunes & Dave Hassinger & then gave them lead sheet & rough tape. Maybe the same for Try Me On For Size. I'm not sure.
10. Were you involved in any recording sessions? If yes, what was your involvement?
I was at the recording session of Get Me To The World On Time when James was adding his vocal. I knew it could be a hit. It sounded great.
11. Were the songs written with the Electric Prunes in mind?
Get me to the World On Time & Try Me On For Size were definitely written with the Prunes in mind. We wanted something driving & sensual to show off their distinctive sound instrumentally & vocally.
12. Where did the idea for 'Get Me To The World On Time' come from? Many critics have likened the beat to a Bo Diddley-like shuffle - how did this come about?
I think Annette came with the title & I wanted to capture the "frantic/panic" excitement of a young man's first love/physical attraction. As for the Bo Diddley Beat in the bridge, I think that was the Prunes idea in the arrangement & we all loved it. Psychedelic Bo Diddley. It was perfect.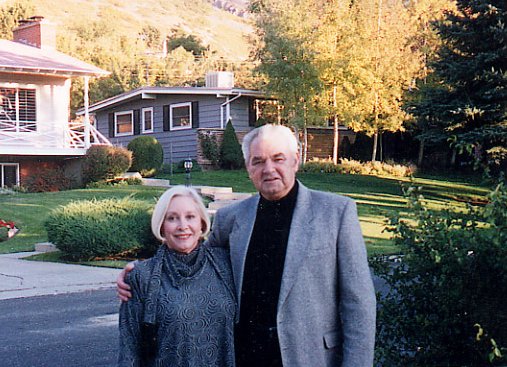 13. How did you feel when 'Get Me To The World On Time' made it to number 27 in the US charts and number 42 in the UK charts?
Actually, it was very frustrating!! I had friends calling me from all over the US AND London, telling me the song is sounding & doing great, while the main Top 40 station in Los Angeles had decided not to add it to their playlist. So we watched it climb up the Billboard charts but didn't get to hear it. It made me NUTS! Thank goodness they played it on a number of TV shows that I got to see. (But they had to change the word "hormones" to "senses" as I recall). Too racy! Hard to believe in this day & age, hum?
14. Where did the idea for 'Try Me On For Size' come from?
Who knows. It just sounded like a funky, suggestive idea that would work with their image & sound. And I think it did. I'd like to hear them do more of that style.
15. Were you aware of the sexual overtones in your songs?
Of course. I was just a "lusty bitch". What can I tell you.
16. Were any songs recorded by the Prunes but never featured on any LP?
Not that I know of.
17. Were any of your songs rejected by either Dave or the band?
Again, not that I know of.
18. Do you think the recorded songs were how you envisaged them when they were written?
TRY ME ON FOR SIZE was very much like we envisioned & so was GET ME TO THE WORLD, only even better than we imagined!
19. What is your favourite Electric Prunes song and why?
Well, of course I have to say GET ME TO THE WORLD because it sounded like nothing else out there at the time or since. Electric energy! But of course, TOO MUCH TO DREAM was great too.
20. What other groups have recorded your songs?
Eddie Arnold, Salty Dog, Ricky Nelson, The Knickerbockers, Johnny Mann Singers, Don Ho, Sandy Salisbury, Rance Searle, Bobby Paris, Lois Lane, Eddie Downs, Jan Rado, Duncan Faure, Rachelle Welch...? I used to keep my records hanging on the wall so I could remember but they're in boxes now.
21. What are your thoughts on the band recording and performing again?
I think it's great & long overdue. With so many bands like the 'Stones & Styx & Ozzie &, of course, Paul McCartney & Bob Dylan still out there & recording, why not the Electric Prunes?!
22. What have you been doing since '67?
Well, I also had a songwriter's workshop, wrote country songs for Eddie Arnold & Eddie Downs, got involved with producing records & had an Easy Listening hit with Rance Searle on Capital Records & worked with Bobby Paris on his album for Tetragrammaton Records.
Moved to Salt Lake City to run MHP studios & ended up writing a love song for a couple of Grizzily Bears in a movie called TOKLAT.
I moved back to California & worked with Bill Traut & Jim Golden at General Talent Agency. We placed artists with labels & publishers like Michael Johnson with "Bluer Than Blue" & moved Earth, Wind & Fire from Mercury Records to Arista. We searched the local clubs & submitted audition tapes for artists, cut demos & showcased the artists for the labels. It was a fun & exciting times.
I finally married my long-time love, David in '78, moved to Orange County, CA & had a son, Chris in '81. Needless to say my son became the Rock Star of his elementary school talent shows & his school had a number of rock oriented musical shows during the years he (& his mom) went there. Now he writes & performs his own songs. Sometimes "he even lets me write with him". I really hope he'll try to do something with his talent.
23. Do you still write songs?
Not as much as I would like, but yes I do. I wrote a Rock Musical about Atlantis. I'd love to get produced, but that really takes going to New York, so I doubt that will happen any time soon. I think I'll just work on some new songs for the Prunes & see if we can't get them another hit record or two & a US concert tour.
24. Have you kept in touch with your songwriting partner - Annette Tucker?
I think it's been about 14 years since we had seen each other, but we're getting together now, thanks to The Prunes & the L.A. Times article. We're working on some songs for them that we're both excited about. I guess you're never too old to Rock & Roll.