Interview With Perry Botkin
String and Brass Arranger on Electric Prunes's
'I Had Too Much To Dream (Last Night)' LP
(1967)
The following is an interview with Perry Botkin conducted via email in January 2002.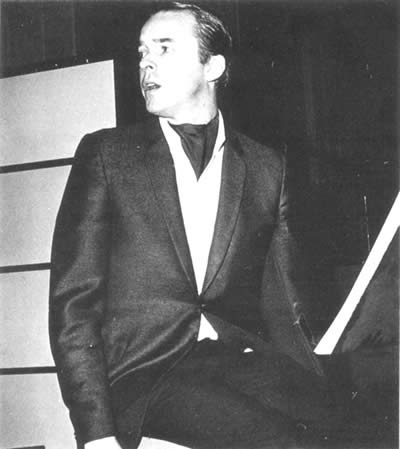 Perry Botkin in October 1967 - Strings and Brass Arranger on the first Electric Prunes LP
1. How did you get involved with the Electric Prunes and subsequently become an arranger on their first LP ' I Had Too Much To Dream Last Night'?
I worked a lot with Dave Hassenger when he was mixing at RCA records. We got along well and he apparently liked what I arranged so he called me to 'sweeten' some of the Prunes stuff.
2. Can you describe your role String and Brass Arranger?
I took the finished vocal and rhythm tracks and added strings and brass to fill in some of the empty spaces. The Beatles George Martin stuff was hot then so I guess Dave and the guys wanted to get into that same orchestral groove.
3. Do you remember which songs of the songs you help arrange?
No. I don't have copies of any of the Prunes recordings so I have nothing to jog my memory.
4. Do you remember much about the recording sessions?
Nothing. It was just another sweetening job and I was doing about two a week at that time.
5. Who would have played the brass and strings on songs such as 'About a Quarter to Nine' and 'The King Is In The Counting House'?
The regular L.A. session brass and string guys that were doing most of the work in those day's. The strings were all classical musicians and most of the horn guys came from the big band era.
6. The song ' I Had Too Much To Dream Last Night' was originally demoed by crooner for Jerry Vale ­ did you hear this version when recording the LP?
No.
7. Did you ever wonder why a psyche band such as The Electric Prunes would ever need brass and strings in their songs?
See answer #3.
8. Do you remember the producer (David Hassinger), the engineers (Richie Podolor and Bill Cooper) and the band members?
See answers #1 and #5. I don't recall ever meeting the Prunes.
9. Was there any mention that you would be involved in the second LP ('Underground') recorded later in 1967?
No.
10. Finally, what would you say was your favourite track on the first LP?
As long as the check didn't bounce, every track I worked on was my favorite.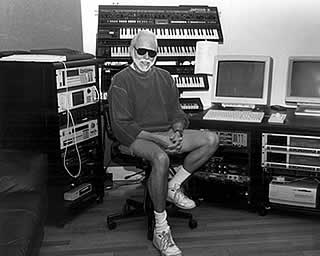 Perry Botkin in 2002