Interview With Annette Tucker
Electric Prunes Songwriter
(1966 - 1967)
The following is an interview with Annette Tucker conducted via email in November 2002.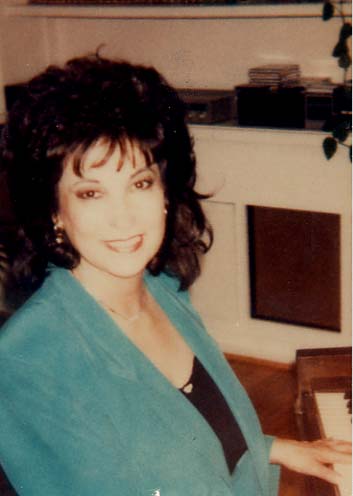 Songwriter Annette Tucker
1. Were you inspired by any other songwriters in the 60s?
I was inspired by the Rolling Stones, Jim Weatherly and Jim Webb.
2. How did you end up writing songs for the Electric Prunes?
My friend at that time Barbara Harris discovered them, and I hired them to play at a surprise party that I was giving for my husband at that time. I thought they were great & I had just written 'I Had Too Much To Dream Last Night' with Nancie Mantz. Barbara took that song to Dave Hassinger and he signed the group and had them record that song.
3. How did the songwriting partnership with Nancie Mantz begin?
I met Nancie Mantz at Four Star Music. She was under contract to them and I started writing with her. We were on the same wave length and her words would sing to me and my music talked to her. We had great success together.
4. How did the songwriting partnership with Jill Jones begin?
I also met Jill Jones at Four Star. I enjoyed writing with her and we got a lot of songs cut together also.
5. Did you have any other songwriting partnerships?
I had a lot of others. One of my important writing partners was Kathy Wakefield. We were signed to Motown, Warner Brothers and Don Costa. I am still in touch with her. I wrote one song with Aaron Kaplan called 'We're Coming Home'. In that song I only wrote the lyrics. We won first place in the American Jewish Song Festival out of 500 applicants from all over the world. This was in 1997. I also wrote some songs with Arthur Hamilton the writer of 'Cry Me A River' and with Bob Merrill one of the writers of Funny Girl.
6. Did you ever write any solo material?
When I first started writing I wrote a few solo songs that were recorded. One of them was recorded by me. That was in the 60's.
7. What aspects of the song writing did you concentrate on - lyrics or music?
I started out as a music writer and then I just evolved into writing lyrics, and teaching songwriting at U.C.L.A., and running the ASCAP workshop for songwriters. I also lectured on songwriting at different colleges and wrote articles evaluating lyrics for Songwriters Magazine.
8. What instruments do you play?
I play the piano.
9. How were the songs constructed?
My songs were constructed in what I call the formula for songwriting. The title usually told me what I wanted to do, but most of the songs I did with my collaborators were Verse Chorus songs. They are usually the most effective.
10. How were your songs presented to the band (demos, sheet music, etc)?
Most of the time I had demos. But when I knew the group I was writing for I did the presenting in person.
11. Were you involved in any recording sessions? If yes, what was your involvement?
I was involved in the Electric Prunes sessions as much as I could be. Most of the time I just got to hear a finished product from all the other groups and artists. This was a more personal relationship with the artists.
12. I believe that 'I Had Too Much To Dream (Last Night)' was demoed by Jerry Vale - how did this come about?
I have absolutely no knowledge that Jerry Vale cut that demo. I don't know how that rumor got started. I don't remember who cut the demo, but it was at Four Star Music and they probably had one of their regulars cut it.
13. The songs on the first Electric Prunes album were very diverse e.g. ranging from rockers like 'Are You Lovin' Me More (But Enjoying It Less)' to ballads like 'Onie' - was this a deliberate decision to try and catch a wide audience?
Nancie and I were told to write different types of songs for the Prunes album. So that is what we did.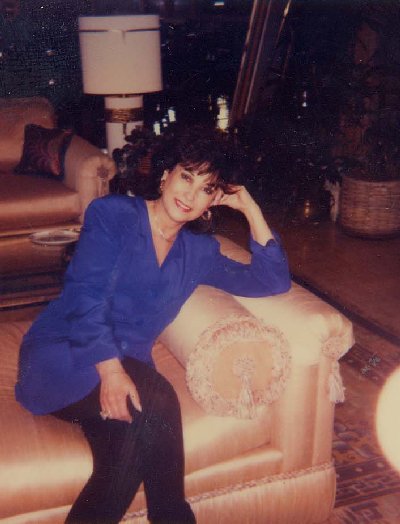 14. 'Get Me To The World On Time' had a stratospheric Bo Diddley riff - was it written that way?
The Prunes came up with that riff. I thought that was so creative of them.
15. Were the songs written with the Electric Prunes in mind?
Yes. We wrote for them.
16. How did you feel when 'I Had Too Much To Dream (Last Night)' made it to number 11 in the charts and subsequently the success of 'Get Me To The World On Time'?
I was thrilled and so was Nancie. Jill was also happy about the success of 'Get Me To The World On Time'. By the way these songs are very big all over the world to this day.
17. After the commercial successes of 'I Had Too Much To Dream (Last Night)' and 'Get Me To The World On Time', were you disappointed that the other songs such as 'Dr. Do-Good' released didn't make the same impact on the charts?
One of my favorite songs that never did much was 'Sold To The Highest Bidder'. I thought the Prunes did a great job with that one. 'Dr. Do-Good had great potential but the record didn't come off good. Sometimes that happens. I think we rushed that and I would love to rewrite that song a bit now.
18. Were you aware of the sexual overtones in your songs e.g. 'One kiss from you and my whole body starts to actin' strange, you shake up all my hormones, you put me through a change' from 'Get Me To The World On Time'?
Very aware of the sexual overtones. It was definitely well thought out as we were writing it.
19. How did you feel about having 8 out of the 12 songs on the first Prunes LP?
It was a great feeling to have eight songs on the album. The three of us worked very hard to do that.
20. Were you aware that Dave Hassinger was going to use only 3 songs on the Electric Prunes's second LP - 'Underground'?
No, I was not aware of that. After the Prunes became known they wanted to write more of their own songs. I can understand that.
21. Were any songs recorded by the Prunes but never featured on any LP?
Not that I know of.
22. Do you think the recorded songs were how you envisaged them when they were written?
I would have to say yes. The Prunes were creative and we all seemed to be in tune.
23. What other groups have recorded your songs?
The American Breed, Rick Nelson, The Knickerbockers, Sonny and Cher, Tom Jones, The Brady Bunch, The Ventures, Frank and Nancy Sinatra, Nana Mouskouri, Trini Lopez, Don Ho, and I could go on and on. I have an entire long wall full of 45's and albums that I was writer on.
24. What are your thoughts on the band recording and performing again?
I am thrilled that they are out there again. They are a talented group and I wish them the best at all times. I am looking forward to them coming to LA and I will make it a point to see them. I saw that wonderful article in the Times. I have heard from them and they said they would get in touch with me. I hope so.
25. What have you been doing since '67?
I continued to write. Then ASCAP hired me to run a workshop for new songwriters which I did for 5 years. It was great. I taught at U.C.L.A. and also privately which I still do to this day. I wrote comedy songs for Premiere radio to the 50's and 60's songs. They were parodies. That was a real kick. I still cut demos for songwriters and have two grandchildren. Time flies.
26. Do you still write songs?
I still write songs. One never stops doing what they love most.
27. Have you kept in touch with your songwrting partners - Mantz and Jones?
I have lost touch with Nancie and Jill. I think we all went our separate ways, had children and now grandchildren. I believe Nancie moved away. I would like to talk to them and should try to find them.
The Songs
I'm sure people would love to know a bit more about each song - where the ideas came from, etc.?
'I Had Too Much To Dream (Last Night)' LP :
I Had Too Much To Dream (Last Night) (Tucker / Mantz)
I came up with the title 'I Had Too Much to Dream Last Night'. Nancie and I wrote that song in 30 minutes. It just came. That's how it goes sometimes.
'Onie' (Tucker / Mantz)
Nancie gave me cold lyrics on 'Onie' and I wrote the melody.
'Are You Lovin' Me More (But Enjoying It Less)' (Tucker / Mantz)
I also came up with the title from the cigarette commercial 'Are you smoking but enjoying it less'. It was something like that. Nancie gave me lyrics on that and I wrote the melody. I did participate in many of the lyrics.
'Sold To The Highest Bidder' (Tucker / Mantz)
That was all Nancie. She was so creative and so good at just coming up with lyrics on the spur of the moment and she was a quick thinker. A very talented writing partner I must say.
'Get Me To The World On Time' (Tucker / Mantz)
I got that from 'Get Me To The Church On Time' from the musical. Jill was totally different to work with. She was more down to earth. She got more gutsy with her lyrics. Nancie was more way out and more artistic.
'The King Is In The Counting House' (Tucker / Mantz)
That was a put on song that Nancie came up with. That was something she was very good. We did that for fun but Dave Hassinger liked it so he put it in the album. I have a feeling the Prunes didn't want to go in that direction.
'Try Me On For Size' (Tucker / Jones)
That was Jill. As I said she was more funky. I was busy as can be trying to write as much as I could with both Nancie and Jill.
'The Toonerville Trolley' (Tucker / Mantz)
Another one of Nancie's brainstorms. She came up with these far out ideas and I just went along with it, but Dave Hassinger who was picking material for them seemed to like it.
'Underground' LP :
'Antique Doll' (Tucker / Mantz)
Another Nancie far out song that she came up with. Her lyrics were always very cerebral and sometimes I couldn't understand them but I just kept writing melodies.
'Dr. Do-Good' (Tucker / Mantz)
I love the lyrics on that one. As I said before I wish I would rewrite that now. I believe that could have been a big hit but something went wrong with the arrangement and the structure of that one.
'I' (Tucker / Mantz)