Stockholm '67 (Vinyl Release)
- The Electric Prunes (2012)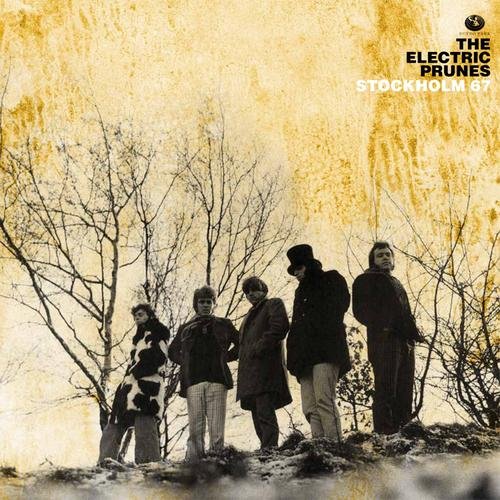 'Stockholm'67' LP Cover - released by Sutro Park
Review by AMG
The Electric Prunes' December 14, 1967 show from the Concert Hall in Stockholm, originally taped for broadcast on Swedish radio, fully restored and properly remastered. The result is the finest record ever released by this band, and maybe the best live album of the psychedelic era. It was issued by a private label in England in a double-pocketed CD jacket with a beautifully illustrated booklet, complete with written reminiscences by the surviving members. The band's lineup is from their second album, Underground: James Lowe (lead vocals), Mark Tulin (bass, organ, vocals), Ken Williams (lead guitar), the late Mike Gannon (rhythm guitar, vocals), and Quint (drums). Calling them tight would be an understatement -- the band does a 45-minute set, parts of which ("Try Me On For Size", "You Never Had It Better") display long instrumental passages showing off Williams' prowess on the fuzz-tone guitar and Quint's powerful drumming to great effect; "I Had Too Much To Dream Last Night" is here, along with "Long Day's Flight" and "Get Me to the World On Time" and solid covers of "Got My Mojo Workin'" and "Smokestack Lightnin'". This live show presents the group as much more of a garage-punk band than a psychedelic band, though they still traffic in the currency of the latter, including lots of distorted guitars and organ cadenzas -- the snarl and energy keep things moving, however. Twice as valuable as their Edsel hits compilation. -- Bruce Eder, All-Music Guide
Songs
Side 1
1. You Never Had It Better (P. Snagster / R. Schwartz / S. Poncher)
2. I Had Too Much To Dream Last Night (Tucker / Mantz)
3. Are You Lovin' Me More (But Enjoying It Less) (Tucker / Mantz)
4. I Happen To Love You (Goffin / King)
Side 2
1. Got My Mojo Working (Preston Foster)
2. Long Day's Flight ('Til Tomorrow) (Weakley / Yorty)
3. Smokestack Lighting (Chester Burnett)
4. Get Me To The World On Time (Tucker / Jones)
Personnel

James Lowe - Lead Vocals


Mark Tulin - Bass, Organ & Backing Vocals


Ken Williams - Lead Guitar


Mike Gannon - Rhythm Guitar & Backing Vocals


Quint - Drums
Recorded by Sveriges Radio (The Swedish Broadcasting Corporation) at Konserthuset (The Concert Hall) in Stockholm, Sweden, December 14, 1967.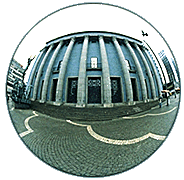 Original live recording produced by Klas Burling and engineered by Gote Nilsson. Remixed by The Swedish Broadcasting Corporation, P3 LIVE, producer Maths Broburg and engineer Janne Waldenmark at Radiohuset (The Broadcasting House), Stockholm in 1995.
Concert originally recorded on 4-track tape. The four tracks were divided into : vocal and ambience; organ; rhythm and lead guitar merged together, and drums and bass merged together. Parts of the recording were broadcast on January 17, 1968, on Tonarskvall (The Teen Evening) Show, Channel P3 / Swedish Broadcasting Corporation.
Mastered : Kevin Metcalfe at The Townhouse.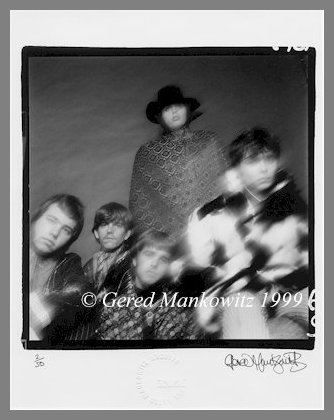 The Electric Prunes at Masons Yard Studio, London (1967)
A signed photo by Gered Mankowitz
Photos : Gered Mankowitz (London, December '67).
Dedicated to the memory of Mike Gannon